Introducing our sweet new Shiatsu Shack and Savary Island snacks!
We're excited to welcome 2 new partnerships that are sure to elevate your Ocean Village getaway.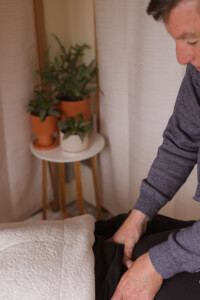 1.) Meet Alan Connelly, owner-operator of Tofino Shiatsu Therapy & Energy Healing Treatments, operating in Tofino since 2008. Alan Graduated from the Canadian College of Shiatsu Therapy in 2006 where he learned the comprehensive Japanese method of using thumb and palm pressure upon particular anatomical points throughout the body to stimulate the body's natural self-healing capabilities. Shiatsu is very effective in combatting muscular pain, arthritis, nervous exhaustion, headaches, digestive disorders and other systemic chronic conditions.
Alan has also undertaken training in a variety of internal and external energy balancing techniques, the most notable being Reiki (3 levels) Matrix Energetics and Kun lun Nei gung. Alan believes a holistic approach that works to balance the body and mind is the best way to bring long-lasting, positive results to his clients.
Book your on-site Shiatsu or energy healing session from Wednesday to Sunday, 11am – 8pm. Let the sea lull you into relaxation mode with this unforgettable oceanside experience!
45 min | $55 – 75 min | $85 – 100 min | $110.  (rates subject to change – contact Alan for current pricing)
Book Online Now or call 250-726-3979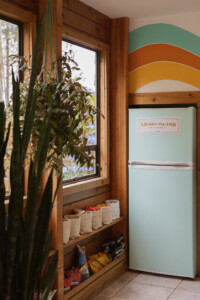 2.) The Savary Island Pie Co. now offers pies, ice cream, cookies and more, to-go! Save yourself a trip to town and grab a made-in-Tofino treat from our lobby shop. The cute take 'n' bake personal pies make the perfect apres-beach snack.
This family-owned bakery is known for its quality pies and baked goods with simple ingredients. A recent addition to Tofino, they've been a Vancouver go-to for over 30 years. It's a partnership we can't help but drool over!
Pricing (prices subject to change and tax):
Take 'n' Bake Pie $18-$25
Jams $10
Granola $6-$12
Icecream $9.75 – $12.75
Check out their Tofino location at 230 Main Street, open 7 days a week!