Adventure Alert: Black Bears & Big Trees
We call this one a perfect accessory adventure because it's an easy trip to tag onto any part of the day; be it a kickstarter, pre-brunch walkabout or a post-surf-I still-got-some-legs-left afternoon stroll, it's quick, it's easy, and you're bound to be awed.
Hop aboard for a 10-minute rip across the harbour to Wanačas Hiłhuuʔis (Meares Island) Tribal Park. This is where you'll find the Big Tree Trail, which offers exactly what you'd expect, but couldn't possibly imagine.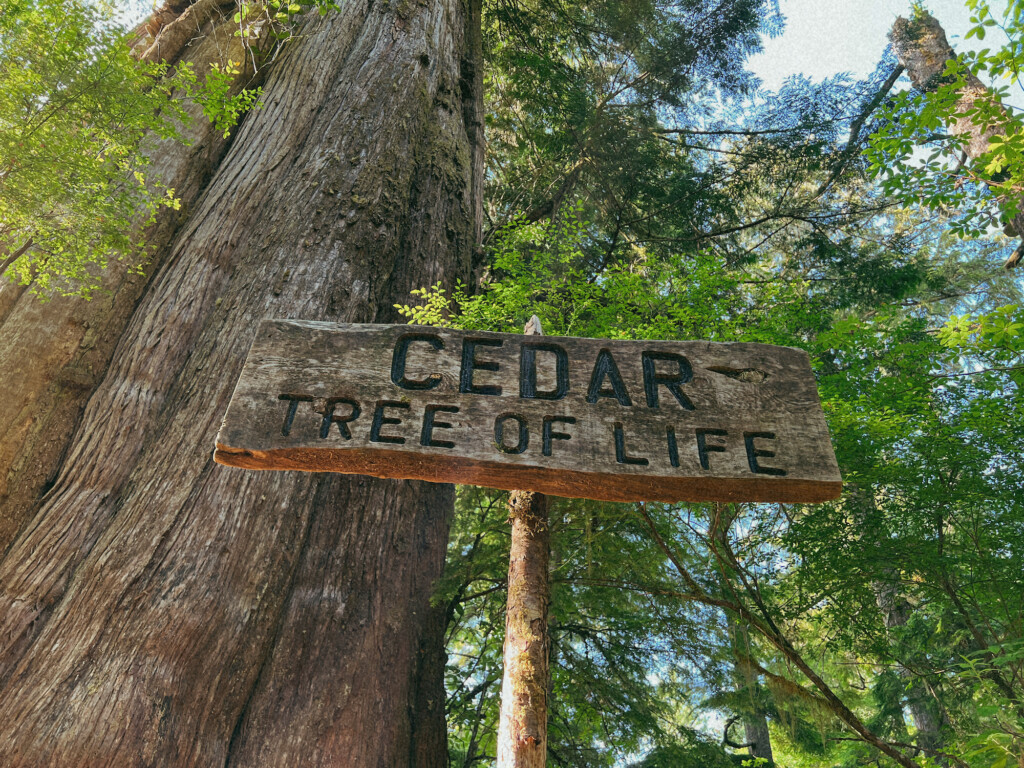 Thousands of rings wide and many meters high, you'll come face to face with some of the oldest and most majestic trees in BC. The walk is short but takes about 20 minutes to reach the prize. A meandering boardwalk of raw cedar shake keeps you off the muck, but be mindful of your step. Most of the journey you'll be watching your feet and taking long pauses to look up, waaaayyy up. There's an option for exploring past the "hanging garden", but you'll probably want to bring some boots for navigating the soggy forest floor.
Wanačas Hiłhuuʔis (Meares Island) Tribal Park is one of four dedicated tribal parks within the Tla-o-qui-aht territory, established in 1984 following a successful protest of old growth logging on the island. The park is now managed by the Tribal Parks guardians who take a modern approach based on traditional teachings.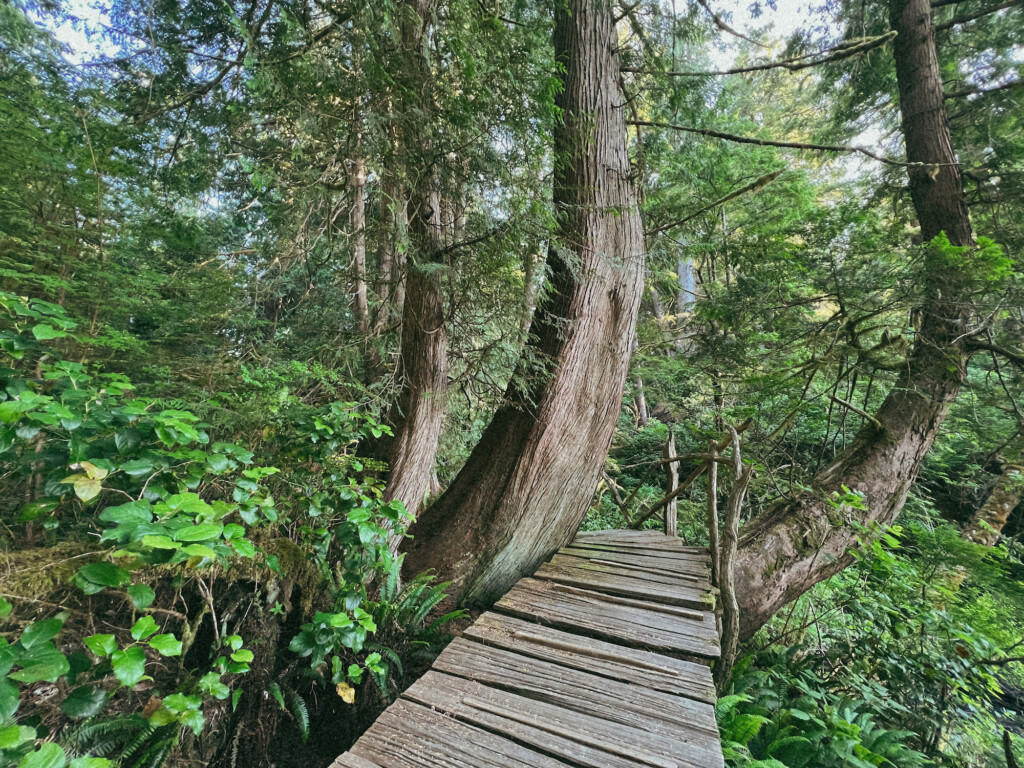 The perfect pairing to a big tree adventure is a big bear sighting. Introducing Long Beach Nature Tours, offering the combo experience of Big Trees and Big Bears in one package. Proud Tribal Parks Allies and members of the Commercial Bear Viewing Association of British Columbia (CVBA), they're dedicated to conservation, supporting research, and practicing best management practices and code of conduct.
"Our Mission: With increasing numbers of people engaging in wilderness activities, pristine and fragile coastal and mountain environments will suffer rising impacts. As a professional user who benefits from these areas, our company and guides will make extra effort to minimize impacts, will set an example for other visitors and instruct our guests how to reduce impact. Our guides are stewards of the environment as a profession and assist local ENGOs with ongoing initiatives. We hope that this will help ensure that our local ecosystem will remain relatively unchanged for the future." ~ Long Beach Nature Tours
Now that's pretty cool! Time to start planning your adventure? CLICK YES